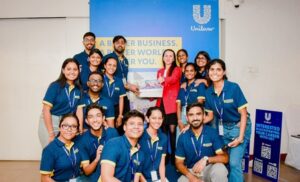 Sustaining its industry leadership position for the 18th year in a row, Unilever Sri Lanka has been recognized as the Most Respected FMCG company in LMD's Most Respected Entities 2023 ranking along with being named the Sector Winner in both the 'Consumer Products' and 'Multinational' categories. Unilever Sri Lanka scored high in LMD's Top 12 performance measures indicators on which the rankings are based: Financial Performance, Quality Consciousness, Management Profile, Honesty, Innovation, Dynamism, Corporate Culture, CSR & Sustainability, Vision, National Perspective, HR & People Management and Crisis Management. These values are deeply embedded in the ethos of the company.
Chairperson and Managing Director of Unilever Sri Lanka, Hajar Alafifi said, "We consider it a matter of great pride and honour to be recognized as Sri Lanka's Most Respected FMCG company. To us and to all our stakeholders, this recognition reflects the positive and sustained impact we are making amongst local communities and the trust placed in our brands and our company. Led by our vision to make sustainable living commonplace, our purposeful brands are built around improving the health of the planet, people's health and wellbeing, and contributing to a fairer, more socially inclusive world. We are honored to have been featured on LMD's prestigious list for the past 18 years, as we focused on staying close to the hearts of consumers despite challenging economic conditions. Over the past 85 years we have continuously invested in our brands and our people, stimulating economic growth. We will continue to invest in bringing prosperity to the people of Sri Lanka. We appreciate LMD's efforts to shine the spotlight on corporate excellence and integrity."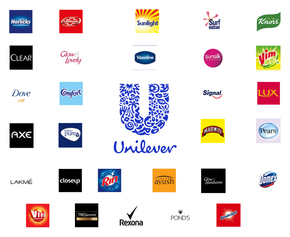 Unilever has been deeply rooted in Sri Lankan society, curating a landscape that preserves and nurtures the true Sri Lankan way of life. It is one of the largest FMCG companies in the country and produces 96% of its products to the strictest manufacturing standards at its manufacturing facility in Horana and local third-party manufacturing sites. The company's portfolio comprises 30 market leading brands through which it enhances the lives of 21 million Sri Lankans every day.
In addition, 15 of the company's brands were listed in the Most Loved Annual Brand Rankings by Brand Finance. With the flagship brand Sunlight emerging as the Overall Joint Winner, top spots were also secured by Horlicks, Lifebuoy, Knorr, Surf, Comfort, Marmite, Pears, Signal, Lux, Vaseline, Glow & Lovely, Sunsilk, Clear, and Vim making Unilever Sri Lanka the company with the most number of brands to make the list.
Ends
About Unilever:
Since its inception in 1938, Unilever Sri Lanka has established itself as one of the largest fast-moving consumer goods (FMCG) companies in Sri Lanka. Its current product portfolio includes 30 market leading brands in categories such as Home Care, Personal Care and Consumables. 97% of its products are manufactured locally, to the strictest manufacturing standards.
Over the past 85 years, Unilever has been deeply rooted in Sri Lankan society, curating a landscape that preserves and nurtures the true Sri Lankan way of life. Enhancing the livelihoods of the communities it operates in will continue to be at the forefront of this effort as it continues to set industry standards.