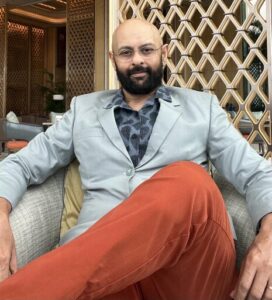 By Santosh Menon, Director, World for Lanka.
S/h-Motivates all their global employees and consumers to help Sri Lanka at this time of great need.
I was recently checking out the website of a global MNC that is a huge player in the FMCG segment in Sri Lanka, and they said they operated in over 190 countries and had over 3.6 billion consumers worldwide.
A well-known No.1 global FMCG brand that dominates the market in Sri Lanka is present in 200 countries and claims to sell 1.9 billion servings daily, whereas the No. 2 global FMCG brand in Sri Lanka claims to be present in 200 countries and sells 1 billion servings daily.
A well-known global food company with famous brands and a sizable market share in Sri Lanka claimed on its website to have paid out 160 billion USD in cash to shareholders globally over a 15-year period.
A major search engine claims that its product reaches 3.6 billion people worldwide, whereas a well-known social media brand claims to have 2.9 billion users.
What's more, each of these global brands currently operates in Sri Lanka.
Let us review what Sri Lanka needs now and how these major global players can assist the country. According to recently published media reports, Sri Lanka currently requires somewhere between 5 billion USD for six months and 9 billion USD this year. This would ensure that people can afford essential necessities like fuel, food, and medicine, allowing them to lead regular lives and preventing the economy from coming to a complete standstill (we have already seen it happen). This also ensures that individuals receive the basic medical care required to maintain their health and that emergency medical care is available when necessary.
So what typically happens when a country does not have enough foreign currency to acquire the fundamental necessities? – It asks financial institutions for assistance, asks its diaspora to bring in the USD, seeks more exports, or tries to attract investments. It also asks friendly nations for loans or credit lines. We can see all of these happening. An Indian credit line has been obtained. I believe there are talks going on for a Chinese credit line. There is a conversation with the IMF. An effort is being made to urge the diaspora to send money back home using the banking system. To increase Sri Lanka's foreign reserves, the central bank is working with exporters to make sure that all of their profits are being brought home. There are also discussions about how to boost investments, although this is a challenging task at the moment given the current political and economic climate.
So what else can be done? How can global MNCs contribute?
One must admit that these businesses are already accomplishing a lot; in the majority of cases, they continue to operate factories, keep employees motivated, pay salaries, and provide their Sri Lankan teams with a sense of security during these unpredictable times. Everyone in the nation suffers when the nation is suffering. Global MNCs are also no different. Additionally, they have been observed making donations from their CSR budgets to aid the humanitarian situation.
But what if I said that if global MNCs used their global system to help the country, they might be able to bring in enormous amounts of funds?
These MNCs have access to an asset that, if they so choose, can be used to significantly assist Sri Lanka at this pivotal juncture in the nation's history.
To reach their customers, this asset consists of a sizable marketing infrastructure.
Also, these customers are generous donors. Donors are expected to have given 4.6 billion USD to philanthropic causes in the US alone in 2020, but this is only one nation. Imagine having access to the 200 nations that these multinational corporations do.
It is simple to target these donors—who are the customers of multinational corporations (MNCs) and digital businesses—online with content that will inspire them to donate and lessen Sri Lanka's suffering. There are 4.6 billion users online, for context. Global netizens are what they are known as, and in the modern world, we can use digital media to directly address them.
Technically, Sri Lanka's needs for the upcoming year will be met by merely 2 USD from each of the world's 4.6 billion internet users.
If the leading digital companies (the social media and search engine giants) grant internet users access to their customer databases, and if they can be persuasively shown how just a few dollars from each of them would guarantee Sri Lanka and its population a normal life in 2022 or 2023, then we might witness unhindered foreign exchange flow.
So here are three things that global MNCs can do to help Sri Lanka out of this dilemma, with different degrees of impact.
Using its staff and global network, it will raise awareness and provide money to Sri Lanka.
Target international donors through social media and digital media with an effective and persuasive campaign to encourage USD inflow into Sri Lanka from selected regions.
Utilize its products to raise money for Sri Lanka by increasing awareness of the issue there in international markets.
What are the benefits for the Global MNCs if they do this for Sri Lanka?
Companies and brands that are seen to support communities and engage with them are more likely to be preferred by consumers, who then become more devoted to their brands. This is a chance to inspire devotion and show genuine kindness.
There is a chance to shift people's perceptions of some MNCs from being purely profit-driven organizations to ones with hearts and conscience. A multinational corporation (MNC) will be regarded as a really ground-breaking business if it can mobilize money from donors all over the world to aid Sri Lanka.
By bringing money into Sri Lanka, they will also aid in boosting the country's economy, which will benefit their own businesses and brands.
Now is the perfect opportunity for global corporations to show Sri Lankans that they truly care about them and to show the rest of the world how they can legitimately provide value by aiding a nation in getting out of a crisis. This is done by using their most innovative and top-tier global talent to tackle regional problems and by addressing them. What is needed is local leadership that can activate this program by convincing the global entity to prioritize Sri Lanka and navigating the global organizations' processes. Let's hope the multinational corporations (MNCs) present in Sri Lanka can exercise their powerful muscles when it counts most for Sri Lanka.
End
Photo Caption.
Santosh Menon, Director, World for Lanka.
(Santosh Menon is a marketing communication professional with over 25 years of experience in brand building. He has multinational exposure with tenures in India, Indonesia and Sri Lanka. He is currently creating a credible website to generate netizen funds for Sri Lanka and can be reached at [email protected])