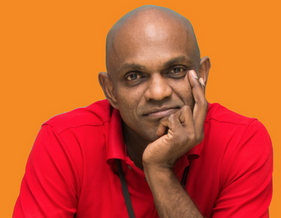 Dr. Weerawarana was recognized for outstanding technical innovations in the field of services computing that have had a lasting impact with the IEEE TCSVC Research Innovation Award
A leader in digital transformation technology, WSO2, today announced that Dr, Sanjiva Weerawarana, the founder and CEO of WSO2, is a recipient of the 2022 IEEE TCSVC Research Innovation Award.
The IEEE Computer Society Technical Community on Services Computing (TCSVC) awards exceptional individuals and team efforts each year. The IEEE TCSVC Research Innovation Award recognizes individuals or collaborators whose contributions have greatly affected the direction of research and development of the industry, transferred theory to practice in remarkable and innovative ways, and/or permitted the delivery of effective commercial service products/systems/solutions.
Dr. Weerawarana said, "I have been fortunate to be at the center of many leading software technology waves that have offered opportunities to reform how technologists build solutions and experiences that enhance the way we work, live, and play. I am extremely honored to be recognized with the 2022 IEEE TCSVC Research Innovation Award. I look forward to keep pushing the boundaries of how software can assist organizations and the people they serve."
This Award Recognizes Nearly Three Decades of Innovation
The IEEE TCSVC Research Innovation Award has identified Dr. Weerawarana for his 30-plus years of innovation, heading the creation of web services and open-source technologies that in many features have permitted the API economy and performed as the precursor to today's microservices.
Dr. Weerawarana was a co-inventor and co-author of specifications, like the Web Services Description Language (WSDL), a game-changer in allowing interoperability across previously contrasting environments, and Business Process Execution Language for Web Services (BPEL4WS), placing the technical foundations for service composition. Furthermore, he was a contributor to, and initiator of the WS-Policy and WS-Addressing original specifications, among others.
He has also been an originator of open-source applications, like the Apache Axis2 web service engine, which is seen as a step forward in the adoption of service computing. More currently, building on ideas he first presented with WSDL and BPEL4WS, Dr. Weerawarana created the Ballerina open-source programming language. Ballerina remarkably clarifies the growth of distributed applications, particularly by organizing microservices or endpoints represented by APIs. In addition, he has created open-source development organizationally, particularly through his work with the Lanka Software Foundation (LSF), which he co-founded in 2003.
Simultaneously, Dr. Weerawarana has assisted in leading the commercial application of open-source software through WSO2. Since establishing the company in 2005, he has continued to work as chief architect, driving innovations used by Fortune 500 companies, leading universities, and governments worldwide. WSO2's latest innovation is the Choreo digital platform as a service, which applies essentials from BPEL4WS but conceales the difficulties of service orchestration and allows non-programming-savvy people to set up distributed service-based or API-based implementations. Normally available from March 2022, Choreo is the first commercial solution assembled on the Ballerina language.