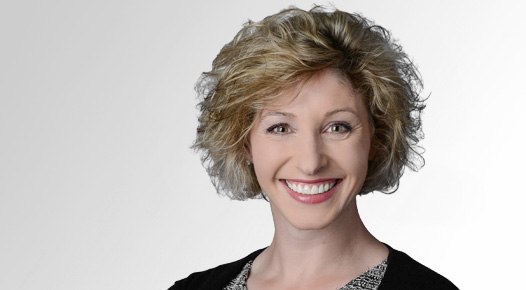 Highly configurable, integrated and fully branded omnichannel hub lets customers book services and get accurate information online, through social or over the phone
IFS, the global enterprise applications company, announces the availability of new and enhanced capabilities in its customer engagement software empowering companies to overcome challenges faced when working with traditional call centers to transform their customer engagement. IFS is leading the way for service organizations to become knowledge and outcome centric throughout the entirety of the service experience.
Forward-thinking companies have become resilient by being customer obsessed and realizing that new business and customer retention relies on it. IFS's customer experience applications are engineered to provide visibility and context for the customer, the contact center, and the service organization throughout the service cycle, through technology that is easy to deploy, configure, and use. This includes enriching work processes by leveraging automation and AI capabilities of companies ready for a future where self-service will be 85 percent of customer interaction beginnings by 2022, up from 2019's 48 percent.
The importance of engaging customers through a single, unified experience across every channel—voice, e-mail, chat and social—has never been greater. IFS believes companies overlook this area at their peril. Gartner notes: "By 2022, 50 percent of large organizations will have still failed to unify engagement channels. This will result in the continuation of the disjointed and siloed customer experience that lacks context.
In IFS' latest technology release powered by automation and AI, businesses experience smoother transformation, greater flexibility and better productivity via three versatile functionalities-a smooth transition within a few days from a telephony-based support center to a full omni-channel contact hub complete with a 'Customer Service Agent Desktop', a new 'Customer Engagement Studio' that empowers companies to configure their own customer service desktop while eliminating the need for costly one-off customizations, and agents starting to handle issues rapidly, driving front-office productivity by an average of over 40 percent due to simple integration with Enterprise Resource Planning (ERP) and Field Service Management (FSM) applications.
"As businesses use service offerings to power their growth in the new normal, the imperative has never been greater to focus on the customer experience," said Marne Martin, President of IFS Service Management. "Businesses need a single, unified view of the customer, but they also need a powerful and a complete service management solution suite that delivers on the service outcome that a customer expects in order to drive net promotor score, sustainability, and growth. This is where IFS is leading the way to deliver sustainable outcomes and knowledge-based services leveraging automation and AI, which is the future for more and more service businesses."
IFS' latest investments in customer experience also include remote assistance and "On My Way" to provide a complete customer management solution for businesses looking to grow their service capability and transform their customer experience.
Over the past two years, IFS has seen strong growth in its service management business with more than 50 percent of revenues coming from its field service customer base in the first half of 2020. New license sales across its service management applications, including its recognized FSM offering, grew by more than 150 percent in first half of 2020 compared to first half of 2019.
To learn more about IFS Customer Engagement head to www.ifs.com/corp/solutions/service-management/customer-engagement/.
About IFS
IFS develops and delivers enterprise software for customers around the world who manufacture and distribute goods, build and maintain assets, and manage service-focused operations. The industry expertise of our people and solutions, together with a commitment to delivering value to every one of our customers, has made IFS a recognized leader and the most recommended supplier in our sector. Our team of 4,000 employees and growing ecosystem of partners support more than 10,000 customers around the world challenge the status quo and realize their competitive advantage. Learn more about how our enterprise software solutions can help your business today at ifs.com.
ENDS
Image Caption:
Image 1- Marne Martin, President IFS Service Management