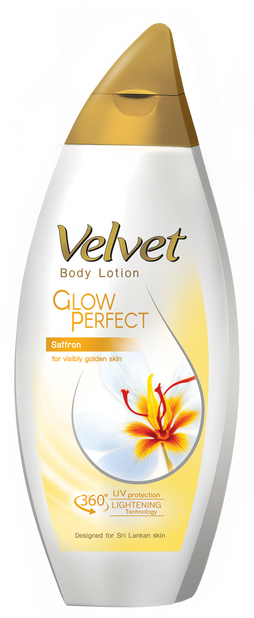 A lotion that moisturisers and softens make your skin happy. Your skin sets the first impression for you!. It clearly creates an impression about you in others. A dry and dull skin indeed makes one feel uncomfortable whereas a soft & moisturised skin is always a self-confidence booster. A daily moisturizing skin care solution is key to maintain a soft and healthy skin. It helps you start your day feeling your best which will lasts throughout the day.
Velvet body lotion offers the best possible skin care benefits via natural ingredients, Velvet body lotion also assures the required moisturization that hydrates the skin and removes skin dryness. Each body lotion variant carries a unique fragrance which lasts longer.has been introduced in three variants and are infused with carefully chosen and tested natural ingredients with the blend of science and nature to offer maximum skin care benefits. The three variants are designed using skin friendly ingredients with the help of advanced skin care technology. The Velvet Glow perfect variant infused with saffron and curcumin extracts provides instantly visible glowing skin while adding a golden touch to the skin. The Velvet Glow Perfect also offers UV protection, 360 lightening technology and BB cream effect. Velvet All Day Fresh variant includes sakura extract and lightening vitamins to bring instant cooling freshness. The additional benefits this product brings are inclusion of lightening vitamins and an ultra-light formula. The Velvet intense nourish variant with Avacado, Olive and Vitamin E Beads offers deep moisturization and nourishment for dry skins.
Velvet is a brand carrying a great legacy through its years of trust and excellence. Over the years the brand has provided best personal care products such as personal washes and skin care product to Sri Lankan women. Among its most trusted skin care range is the Velvet Body lotion, which is renowned for offering a soft skin every woman yearn for. and with hydrosoft technology, which is unique assures soft and happy skin every time it's used!.