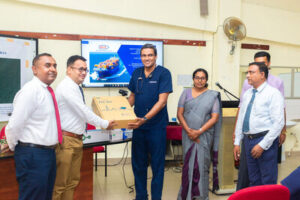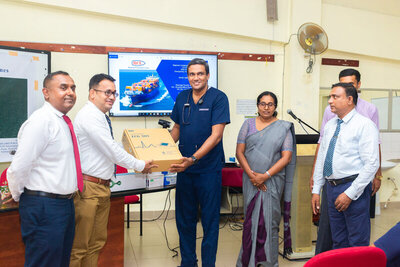 Regional Container Lines (RCL), a Thai-based Container Shipping Line with 40 years of shipping experience and an abundance of knowledge on feeder services, and Delmege Forsyth & Co. (Shipping) Ltd, a subsidiary of Delmege Ltd, which has represented RCL in Sri Lanka for over 15 years, donated medical consumables and equipment worth Rs. 6.5 million to the Colombo North Teaching Hospital – Ragama. It is noteworthy that this is the first time that RCL is making a donation of this scale outside of its base country, Thailand.
Delmege Forsyth & Co. (Shipping) Ltd conducts many projects of this nature annually, and this year, it identified the Colombo North Teaching Hospital – Ragama, the largest tertiary care institution in the Colombo North region, which was in critical need of medical supplies. As a teaching hospital that provides training assistance to the Post Graduate Institute of Medicine, Faculty of Medicine of the University of Kelaniya and the Nurses Training School in Kandana, this donation would assist not only in patient care but also in training the next generation of medical professionals.
Speaking at the handing over ceremony held on the 29th of September, Mr. Kalinga Seneviratne, General Manager, Delmege Forsyth & Co. (Shipping) Ltd, stated, "the medical consumables and equipment donated were essential for the hospital in order to provide crucial life-saving medical care to its patients. This donation is a testament to the strong partnership that has been fostered with RCL and signifies the continuous commitment of the organisation to uplift the communities in which it operates."
ENDS
Photo Captions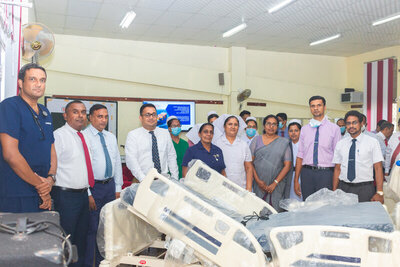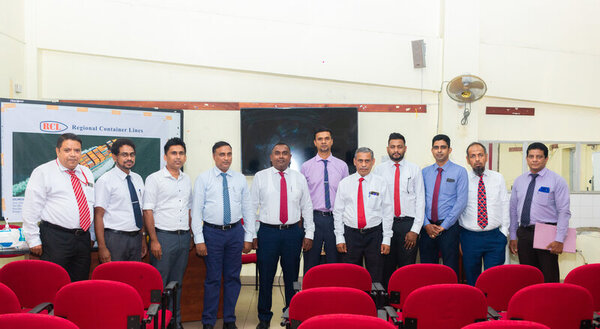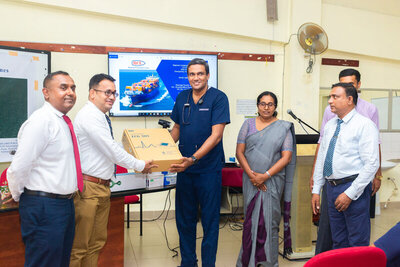 About Delmege
Delmege Forsyth & Co. (Shipping) Ltd has been serving the shipping trade for over 100 years with lines that recognise Colombo as a hub in the East-West sea route, and operates vessels calling at the Ports of Colombo, Galle, Trincomalee, and Hambantota.
About RCL
Founded in 1979, RCL is a Thai based container shipping line. Listed on the Thai Stock Exchange since 1988, its core business is in the carriage of Shipper Owned Containers (SOC) and its own Carrier Owned Containers (COC) in a service network that is fully Asia centric. RCL currently owns and operates a fleet of 46 vessels with sizes ranging between 388 TEUs and 6310 TEUs. It also has a fleet of 148,925 TEUs to support its own COC carriage as well. RCL operates a network of 69 offices made up of both owned and agency partner offices to support its operations. Today, RCL is recognised as amongst the leading SOC and Intra Asian operator by both peers and customers alike.
###