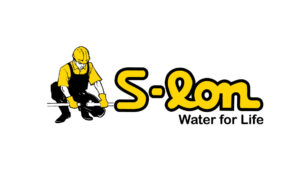 Thuru Kepakaru is a project initiated by S-lon Lanka (Pvt) Ltd., solely for the purpose of preserving and protecting the flora, fauna and culture which make up the surrounding environment. The main aim of this project is to ensure that all the planted saplings are assigned to a foster who would protect, nurture, and continuously interact with them.
Mr. S.C Weerasekera, Group Director/ Chief Operations Officer of Capital Maharaja Group shared his thoughts on the project, "The project is focussed on the youth, who are the future of the nation. We targeted school children who have not had much interaction with nature and environment as their current lifestyle is mostly spent indoors, engaging with electronic gadgets. This behaviour can be damaging to the mindset of the future generations, and their affection towards the environment. The youth limited to urban life have a very low sense of nature and the environment, which leads to a severe lack of respect and care for it. In the old days, children had a much bigger attraction to nature. For an example, the Shameplant (Nidikumba plant) was commonly engaged by children, as they shrink to the touch. But this is not the case these days, and this project is aimed at changing that."
In 2021, S-lon Lanka (Pvt) Ltd. joined hands with News 1st to initiate this project to advocate responsibility for nature, the environment and local culture, through which trees were planted across the country. The campaign not only strives to protect the environment for future generations but also trains them to be accountable, responsible, and passionate about nature.
In a local context, tree planting is a buzzword amongst politicians and large corporates. It is very much a part of Sri Lankan culture to plant a sapling during an auspicious event, however in the olden days planting saplings had a great purpose and meaning behind it. Nowadays, tree planting campaigns are baseless and all about gaining attention toward an event.
In contrast, the Thuru Kepakaru campaign is designed to provide a deeper meaning to planting trees, by making a foster accountable, responsible, and passionate to the growth of a sapling and thereby contributing toward the preservation of nature. This project is completely managed via a mobile App and a QR code, which enables the progress of the saplings to be monitored and recorded remotely. The App is available for download on Google Play and the App Store.
As a brand that truly cares about protecting the environment and preserving water sources, S-lon Lanka (Pvt) Ltd. has conducted several initiatives in partnership with stakeholders over the years. Through the Thuru Kepakaru campaign, 8,108 saplings have been planted in partnership with religious institutes, schools, Sri Lanka Scouts Association, Sri Lanka Police and S-lon's trade partners.