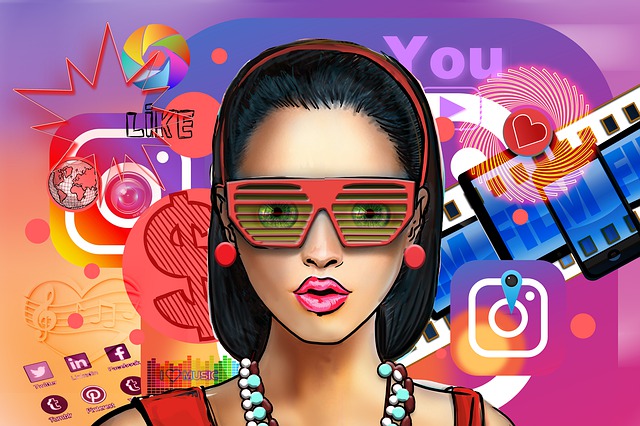 Influencer marketing is rapidly growing across the digital marketing sphere. The advent of social media has developed a fair share of creative roadblocks. This contemporary marketing concept has created new channels for marketers to express their brand values and stories in an authentic and unique approach.
Developing countries are increasingly incorporating influencer marketing to promote their brands and stories to gain brand awareness and organic growth. The rate of Influencer Marketing in Sri Lanka is growing with the rapid growth in the number of active users on social media platforms in Sri Lanka.
What is Influencer Marketing?
Influencer marketing is the process of joining hands with online influencers and niche experts to promote the company brands and services to a broader market. These influencers use their popularity and creative approaches on multiple social media platforms to influence the purchasing decisions of their followers.
According to eMarketer, more than 84% of marketers strive to incorporate at least one influencer marketing campaign within 12 months. These can take the form of Niche experts, social media bloggers, and influencers as credible individual sources.
Influencer Marketing in 2021 and Beyond
• Nano and Micro-influencers
Marketers are increasingly collaborating with Micro and Nano influencers as they are seen to inculcate higher engagement rates across multiple social media platforms. These bloggers are contributing significantly towards uplifting multiple brands and brand values compared to massive influencers with over a million followers. Therefore, companies reach out to micro-influencers to increase brand awareness and generate more website traffic. Nano influencers on Instagram and Tik Tok are seen to have higher engagement rates compared to mass influencers over millions of followers.
• Live Streaming
Savvy marketers re-designed the notion of live events into live streams by connecting with target audiences online via multiple social media channels through credible influencers. Live streaming experienced massive active growth in 2019 and 2020, this has been one of the most distinctive influencer marketing trends.
• Enhancement of Brand values
With the outbreak of Covid-19 global target audiences anticipate reputed brands to take the lead and incorporate strategies towards eradicating social causes such as anxiety, inequality, and mental health. Societal issues were at the forefront of social media marketing due to high levels of suffocation and distress levels across the globe. Customers are demonstrating a great level of interest towards brands inculcating diversity, transparency, and inclusivity.
What is an influencer marketing agency?
An influencer marketing agency is a company that works closely with brands and social media influencers to enforce and stimulate influencer marketing campaigns. The agency will help an organization in planning, analyzing, and executing an effective Influencer Marketing campaign to build a strong digital brand presence. Top influencer marketing agencies in Sri Lanka facilitate creative trail-blazing campaigns.
If a company is looking forward to strengthening the brand's digital presence and engaging in exciting ways with consumers, collaborating with an influencer marketing agency will enable them to tailor and structure the influencer marketing campaign to maximize engagement rates to gain optimal results.
The key benefits of hiring an influencer marketing agency?
• Influencer discovery
Influencer Marketing agencies have access to a dynamic pool of influencers that suits the niche target segments according to the company's brand value. Many Influencer Marketing agencies in Sri Lanka strive to use their expertise to connect the company brand with the right influencer to ensure an impactful engagement.
• Enriches content strategy
Influencer Marketing agencies will generate effective content marketing strategies by providing essential guidance through outlining key focus areas and goals. The agency will conduct extensive market research to analyze the target audiences.
• Building sustained partnerships Providing value to your target audience.
These agencies will build a strong relationship between customers and the company brand by touching on emotional values and moral values. Thus, increasing customer loyalty.
Is influencer marketing a worthwhile investment?
In a recent survey, Market Analysts have predicted that the value of the Influencer Marketing industry would reach a market value of $15 billion by 2022. Therefore, marketers strive to incorporate influencer marketing into their brand strategies to communicate brand stories with the target audience. As a result, the above analysis is providing a prominent outlook on the importance of influencer marketing in the digital marketing era, making it a worthwhile investment.