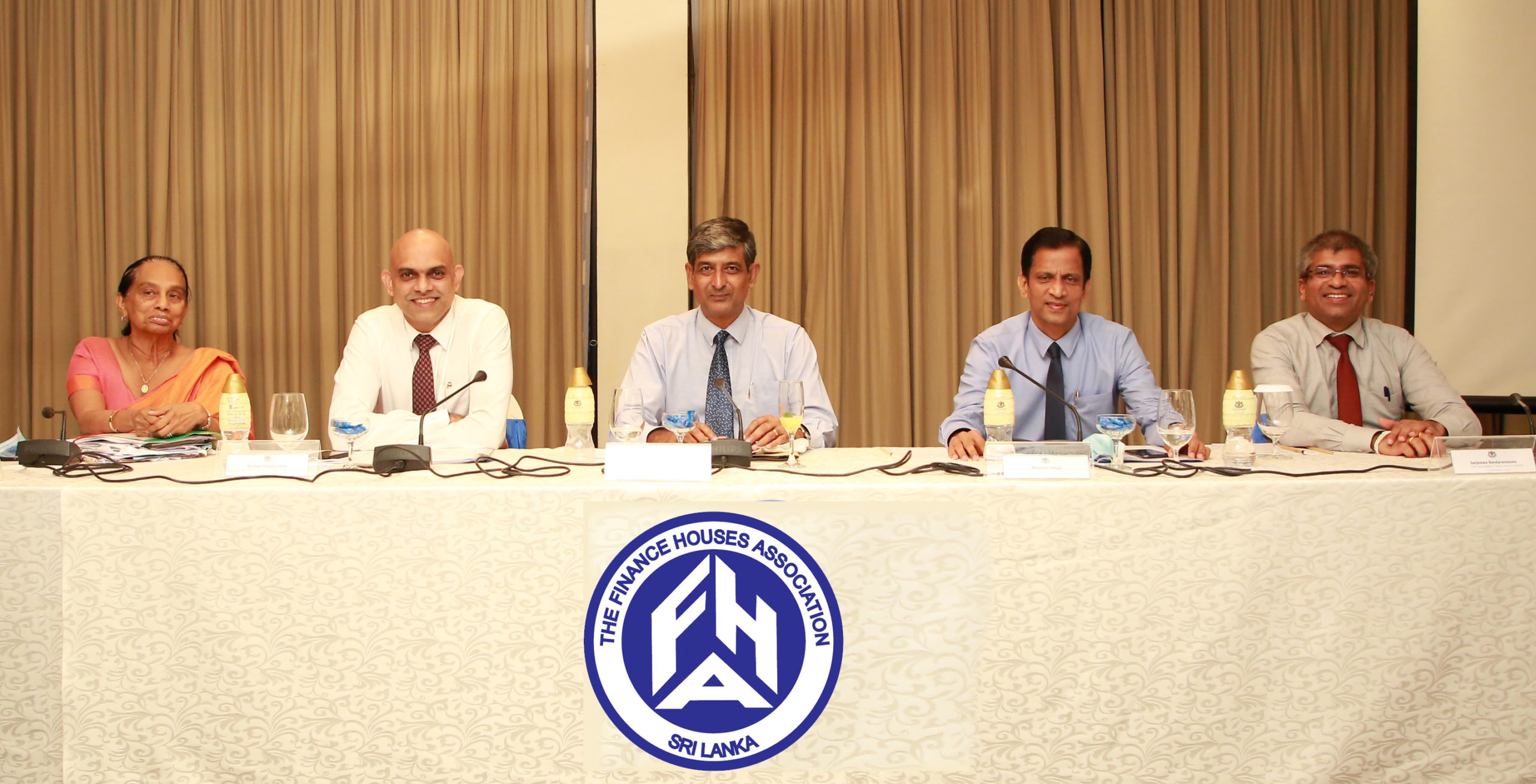 Complain of unfair treatment; industry holds Rs. 1.3 t in assets, 7 m customers, Rs. 758 b in deposits
Says NBFIs champion financial inclusion, cater to higher-risk informal sector comprising 50% of population
Rejects accusations of insensitivity, 500,000 moratoriums given to counter COVID-19 impact
Backs updating Moneylending Ordinance, new Microfinance Act, better grievance resolution, Finance Ombudsmen
Willing to work with CB as regulator, supports macro-prudential measures supporting sector
---
Non-Bank Financial Institutions (NBFIs) yesterday said they were being unfairly maligned, and called for wide ranging legal and regulatory reforms for the industry, including institutional consolidation, a special investigation unit to minimise unregistered companies, provincial financial ombudsmen, and macro-prudential policies more suited for the sector.

The Finance Houses Association (FHA), which is made up of all registered finance companies, pointed out they served a critical role in bridging the gap between the informal sector and the overall financial system. NBFIs in Sri Lanka account for Rs. 1.3 trillion in assets as of 2019, and served an estimated 7 million customers. Of these people, more than 60% were borrowers, while the remainder were depositors. The 3 million odd depositors collectively accounted for Rs. 758 billion in deposits.

NBFIs also employ more than 32,000 people. The sector had posted 20% odd growth consistently over the past few years, and operated twice as many branches outside the Western Province. As much as 85% of the business is held by 16 larger players, with the rest of the 39 registered companies vying for business in a much smaller space.

FHA officials emphasised that the industry primarily catered to people that conventional commercial banks would not cater to because they were high risk and had no credit history. They insisted were it not for the NBFIs, many segments in the economy would struggle, and productivity as well as economic growth would be badly hit as a result. Industry representatives said that over 500,000 moratoriums had been voluntarily granted by them to ease the impact of COVID-19 on customers, as well as suspended repossessions and extended payments. The industry also pays approximately Rs. 16 billion in taxes to the Government per annum. "Despite doing all this, our industry is often criticised and unfairly maligned. We cover the bottom of the pyramid, which is at least 50% of the total population. What we do directly impacts people's lives. NBFIs are responsible for 93% of three-wheel leases, 75% of tractors and other farm equipment, 70% of lorries, and the same of light vehicle leases. Most months more than 55% of credit reports requested from the CRIB come from finance companies, which shows that we lend more than banks," FHA Immediate Past Chairman Krishan Thilakarathne said.

"However, the public must understand that because we lend to high-risk people, our cost of funds and overheads are higher, this could lead to higher interest rates but not all the time. Our main source of funds are our depositors, and since most of them expect a slightly higher interest than what is given by banks, we have to earn enough to pay them as well. There are plenty of customers who have started businesses with us and done very well. But these stories aren't told."

The FHA acknowledged there were multiple issues within the sector, and said they were willing to work with the Central Bank as the regulator to resolve key outstanding problems. The FHA called on authorities to update the Moneylending Ordinance and enact a new Microfinance Act that would close existing loopholes. Among the other recommendations were: stopping the unlawful transfer of leased assets to third parties; an alignment of accounting policy standards, legal and regulatory frameworks; a better grievance handling process; using services of the Financial Ombudsman; and establishing ombudsmen services regionally.

The association also backed the creation of a special investigation unit to identify and close down unregistered finance companies, and set up policies that would enable a range of registered finance companies to operate in the market.

"Macro-prudential policies need to be made understanding the unique operating space of NBFIs. There has been a lack of focus on monetary tools applicable to the NBFIs, and policymakers need to ensure that the repayment culture at the bottom of the pyramid is not disrupted by their decisions. It would also be positive to relax the Statutory Reserve Ratios (SRR) and Liquidity Reserve Ratio (LRR) for NBFIs, and enable them to access low-cost funding channels, provide credit support, and help them find funds to meet specific economic objectives," FHA Council member Niroshan Udage said.

The FHA also said they are in agreement with the findings of a committee appointed by the Central Bank last month to identify the issues and challenges within the leasing industry. The report called for amendment of the Finance Leasing Act, and fast-tracking repossession cases in court as part of its short- and long-term recommendations.
Photo Caption
From left: FHA Legal Advisor Shiranthi Gunawardena, FHA Immediate Past Chairman Krishan Thilakaratne, FHA Chairman R.H. Abeygoonewardena, FHA Council Members Niroshan Udage and Sanjeewa Bandaranayake